The Texas-Siberia Trail
Adventure Stories by Malcolm Wheeler-Nicholson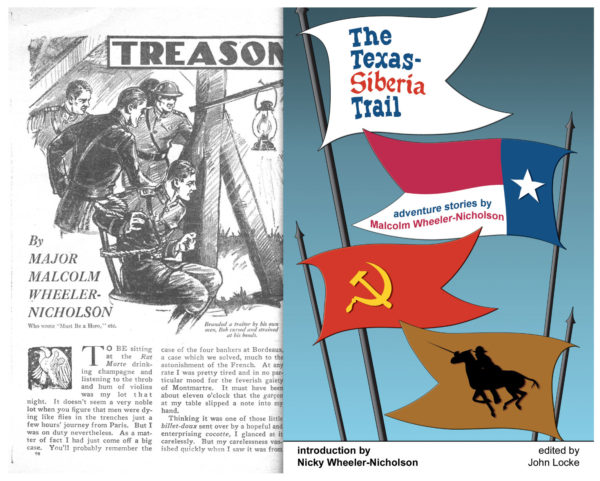 From publisher John Locke of Off-Trail Publications.
Before he was a comic-book pioneer, Major Malcolm-Wheeler Nicholson wrote adventure tales for the great pulp magazines—and no run-of-the-mill pulp fiction was it. The Major served as a cavalry officer on the southwest border during the Mexican Revolution. While the First World War raged in Europe, he fought the Moro insurgency in the southern Philippines. Then followed his strangest assignment, conducting espionage in legendarily hostile Siberia. After the war he was stationed in Western Europe. These places became the settings for the majority of his hardboiled adventure stories. His use of authentic detail, combined with his superior storytelling ability, make his stories difficult to put down. You read one of the Major's entrancing tales–and your imagination is transported back to those real places of danger and daring!
This inaugural collection of the Major's fiction includes stories set in all four of his real-life arenas, originally published in top adventure pulps: Adventure, Argosy, The Popular Magazine. It is time for the Major to receive his due—as one of the genuine larger-than-life men of the pulps. Included is an in-depth introduction by Nicky Wheeler-Nicholson, the Major's granddaughter.
264 pages, $20 . . .