Warner Brothers announced that they were taking control of DC Comics and renaming it DC Entertainment. Or as the headline stated from ComicMix, "Warner Brothers Gobbles up DC." I can only guess at the reasons, the obvious one being all the recent movies featuring comic book characters. According to the announcement, Paul Levitz who has been the President of DC Comics and has been with the company for almost 40 years will return to writing and editorial contribution and Diane Nelson from Warner Brothers will take over as head of the new and improved DC Entertainment.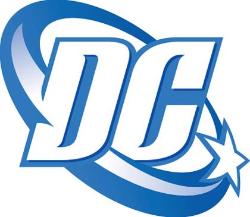 I have no idea about the ins and outs of corporate politics that are involved other than what seems apparent to a somewhat interested observer. I just hope the good things about the old DC Comics will prevail. Even though my family doesn't own it at least I can say my grandfather, Major Malcolm Wheeler-Nicholson started it. There has always been a history there whether for good or ill exhibited by the badge of honor among many of the comic book artists I've met who have a good DC story to tell. What would the history of comics be without them?
Paul Levitz is one of those people who has a long history at DC and thus is connected to the early beginnings in a very old-fashioned small town kind of way where everybody, not only knows who your parents and grandparents are, but all the peccadilloes from your childhood. I trust everything works out well for Mr. Levitz as he has evidently been very supportive of many of the early comic artists and their families.
I have a DC story as well and that involves Jack Liebowitz, who can still spook the employees at DC. The last time I was in the hallowed halls being led around, the person who talked about him did so in lowered tones and kept glancing over his shoulder. Jack Liebowitz had been deceased for several years  at that point but apparently he haunted the place and still scared everybody to death!
So, it looks like gentrification has hit the old village green of DC Comics and here come the lawyers and accountants whose only interest is the bottom line. That's been working so well in our economy, right? This appears to be a continuation of Jack Liebowitz's legacy because in a funny kind of way both my grandfather and Harry Donenfeld were true characters no matter which side of the fence they were on. They both had their own special brand of panache. Perhaps Diane Nelson will fall in love with the village green and simply want to clean up some of the alleyways. One can only hope.
The sentence that piques my interest is this one from Alan Horn, President and COO of Warner Brothers, "It's no secret that DC has myriad rich and untapped possibilities from its deep library of iconic and lesser known characters." They will be announcing their intentions in early 2010 when the 75th celebration of DC comics takes place. I wonder if the Major will even be mentioned?
And just so nobody forgets about those early days, we've invited Jon Berk to contribute as a guest editor. Jon is a serious collector and has written frequently about the early days of DC and about collecting. I really enjoyed reading this history and loved the pics provided by Jon. It's a pretty comprehensive piece about how it all began and as usual I learned a lot. Thanks so much, Jon. This article first appeared in Comic Book Marketplace, a great site for anybody who wants to learn about collecting and the history of comics. If you have quibbles, corrections or just want to chime in, go to the Major's fan page on Facebook and join in the discussion or leave a comment here.