A heroine of 1930's comics returns! "Sondra of the Secret Service and The Cuban Affair," story by Nicky Wheeler-Nicholson and art by Lee Marrs is currently appearing as a serial in David Lloyd's online magazine Aces Weekly. David Lloyd, artist for V for Vendetta is carrying on the Major's legacy with his innovative online publishing magazine. Lee and I are pleased to be included.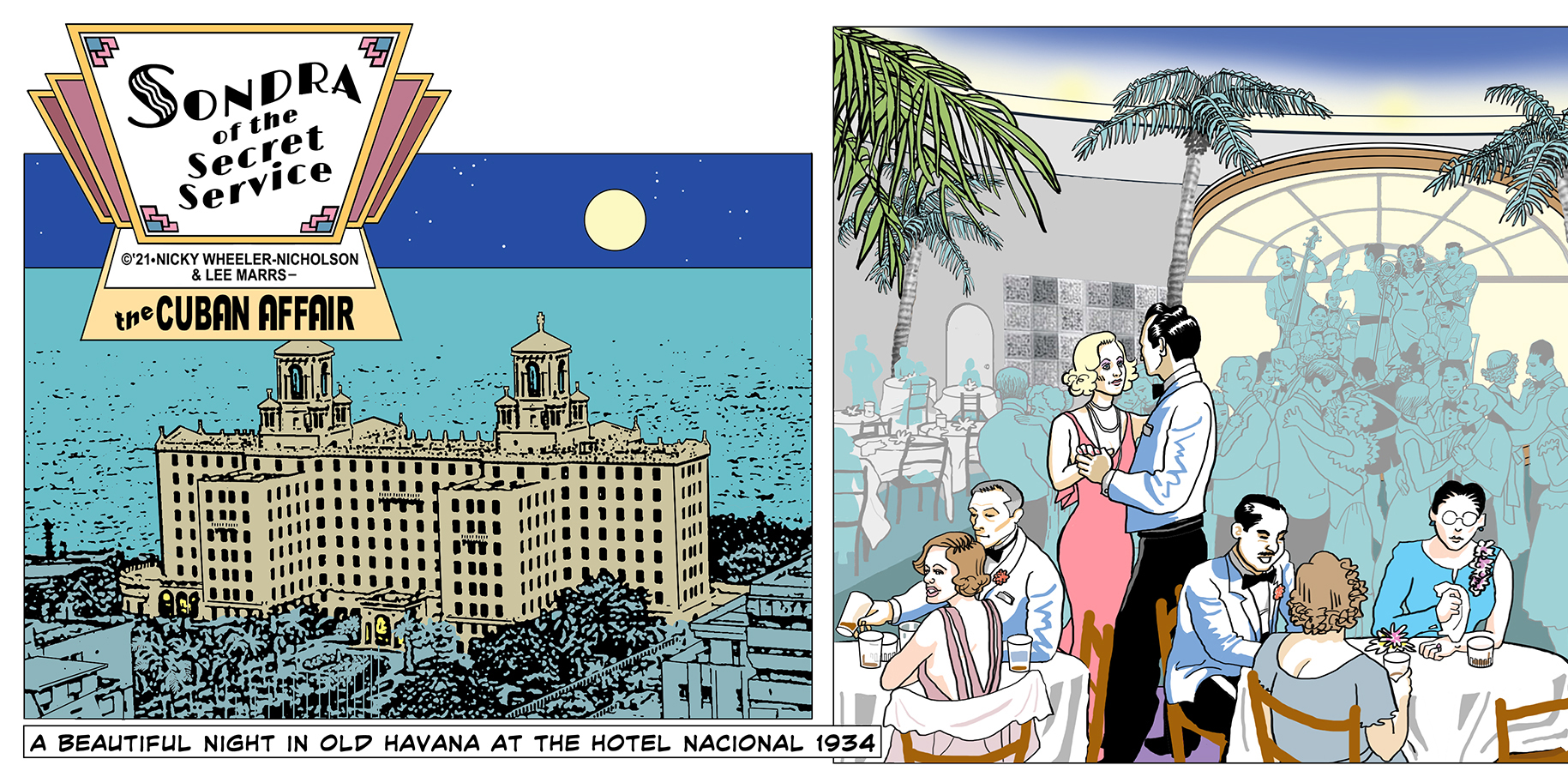 So just who is Sondra and how is she related to "Sandra of the Secret Service", a comic that debuted on the very first page in New Fun #1, January 11, 1935? Claimed by DC Comics as their first comics magazine, New Fun #1 was published by Major Malcolm Wheeler-Nicholson as National Allied Publications, Inc. and reprinted in 2020 as a DC Famous 1st Edition.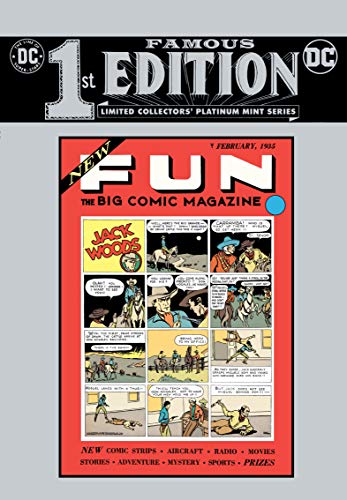 Sandra is the first heroine with her own comic in the so-called DC Universe predating Wonder Woman. She appeared on the first page of the first New Fun—prime real estate for a comic. Since most of these early comics can only be seen digitally if at all, they are not well known and Sandra deserves more attention. With that motivation I put together a proposal for an anthology of all the Sandras with written content similar to DC Comics Before Superman with the addition of a new Sandra story at the end.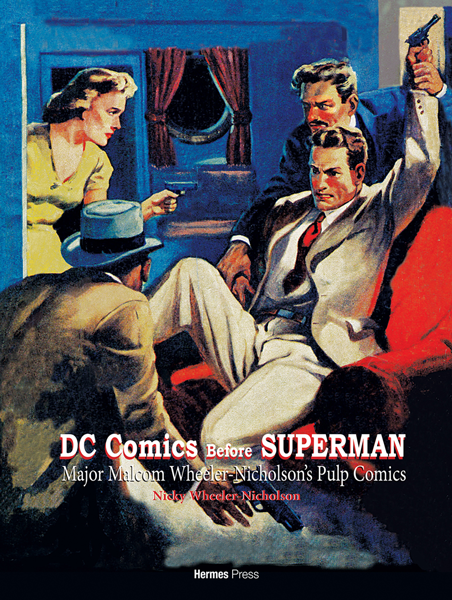 My career is not a straight trajectory through comics. I began my professional life in theatre and over the years I've written one acts, plays for children's theatre, and a 3-act drama, Persephone's Cave, with all original music complete with chorus and dancers in the classical Greek tradition. I wrote scripts that were animated for Mattel's Secret Paths in the Forest, the first interactive game for girls, and as part of a production company I co-owned–scripts for several documentaries.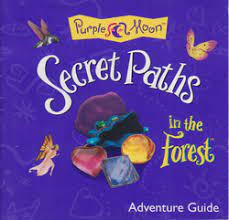 Comics scripts are a particular form and as part of understanding my grandfather's work and history, I have been researching how a comics magazine begins with an idea and ends in the hands of readers. There are numerous factors involved from the techniques of the artists and creators, to the editing, the technical aspects of the published format and the business of funding and distribution, not just how that happens today but the differences in the historical context. It's an ongoing process.
As part of that process I have taken a couple of classes on writing for comics from Danny Fingeroth, noted Marvel writer and editor and writer of numerous books on comics history including his latest on Stan Lee, A Marvelous Life. Full disclosure he's also one of my best pals.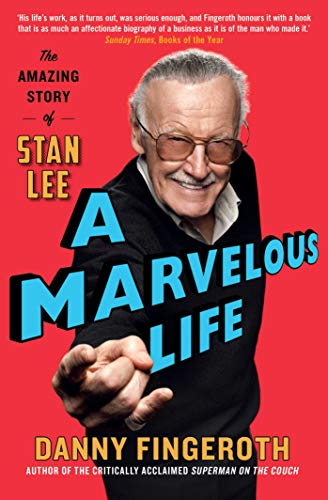 The comics industry leans heavily towards men so I don't know many women artists especially as I am usually hanging out in the Golden Age era. Fortunately, I am in the orbit of Trina Robbins, and that's how I met Lee Marrs, creator of Pudge among other comics. I felt an immediate rapport—we're both born and bred deep south—I admire her skills as an artist and her extensive professional background. When I approached her at SDCC 2019 she said yes! Lee is ever patient, knowledgeable, willing to try new ways of doing things and fun to work with.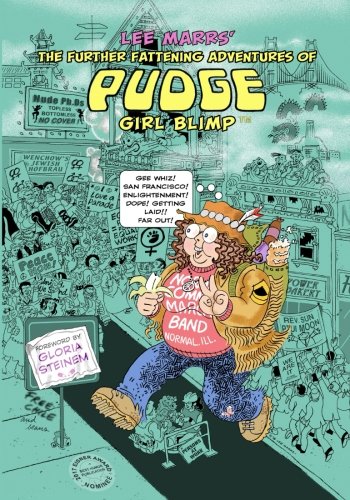 It became clear that most of the regular comics publishers were not interested in the historical Sandra so we decided to let that part go for the moment and continue with creating a new comic for Sandra/Sondra. David Lloyd, publisher of Aces Weekly enthusiastically gave us the go ahead.
Throughout covid and several personal challenges for both of us—we persevered and Sandra in the process became Sondra since Lee says that is the way I pronounce her name. The story is based on a real event that took place during World War II when the gangster Meyer Lansky who owned a number of casinos in Cuba and elsewhere helped the US Navy suss out German submarines in the Caribbean. With the connection to Cuba, and the Donenfeld/Lansky connection it seemed like the perfect setting for Sandra/Sondra's reappearance. There are a couple of insider comics history jokes in this version of Sondra and kudos to the comics sleuths who find them.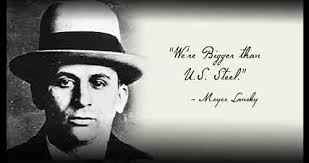 Sign up for Aces Weekly pronto and you'll be able to see it all for yourself. The serial began on March 28th and the last episode will appear May 9th.
So, just who is the original Sandra and who created her? The first episode of "Sandra of the Secret Service" nicely rendered in black and white in classic newspaper strip style is attributed to Charles Flanders although there is no signature or byline. The story begins with a man in evening dress and top hat jumping into Sandra's chauffeured car at a red light. He is being pursued and Sandra helps him to escape. The second episode in New Fun #2, continuing the story referred to as "The Gavonian Affair" by comics databases has a Charles Flanders byline.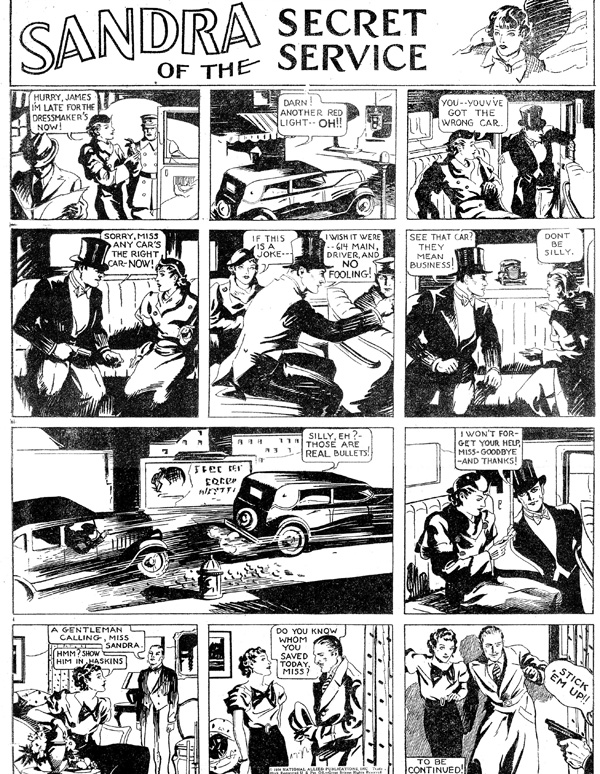 The third episode in New Fun #3 appeared in color and there is no byline and no signature. Grand Comics Database lists Charles Flanders as pencils and inks but I'm not convinced of that. Comparing the various artists' work numerous times over the years the style and lettering looks somewhat different especially the lettering. Monroe Eisenberg had the byline in New Fun #4, and #5 and he may have also done the strip in New Fun #3. Eisenberg's style is more interesting and nuanced than that of Flanders.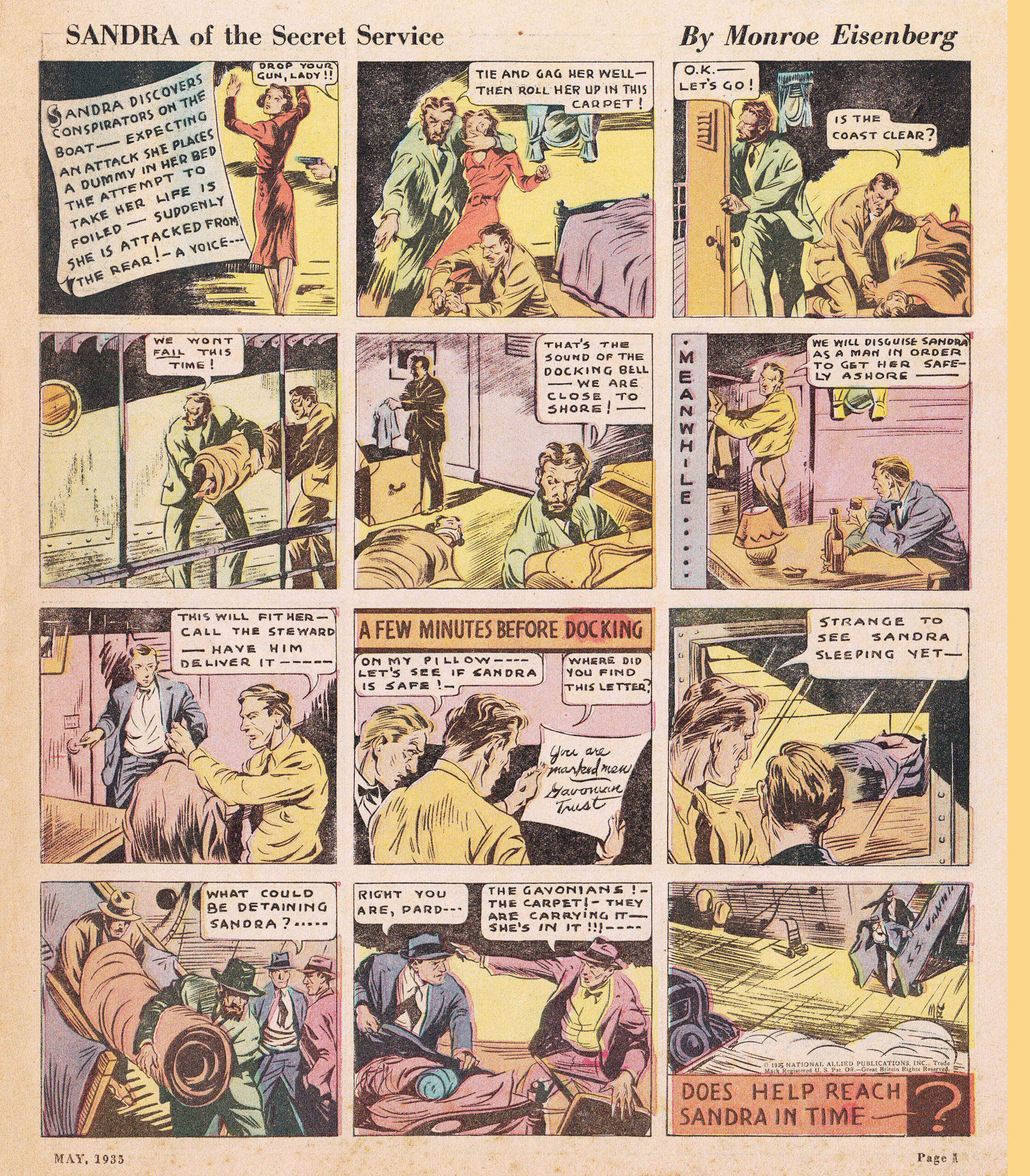 William Clarence Brigham, Jr. took over "Sandra of the Secret Service" in New Fun #6, October 1935 with the byline Brigham and signature C Brigham continuing the story of "the Gavonian Affair." Brigham drew Sandra from New Fun #6, October 1935 through More Fun Comics #20, May 1937. "The Gavonian Affair" storyline ended in More Fun #13, September 1936 however there is continuity with some of the same characters in what is referred to as "The Resbian Affair," which ended in More Fun #19. Brigham shows little interest in Sandra's clothes or style and often renders her in the classic male artist go to for women, which Trina Robbins has noted as—"the little red dress." Brigham's female characters in "Jack Woods" and "Brad Hardy" all look quite the same. It is mostly the storyline and dialogue that provides Sandra's character during the period he drew the comic.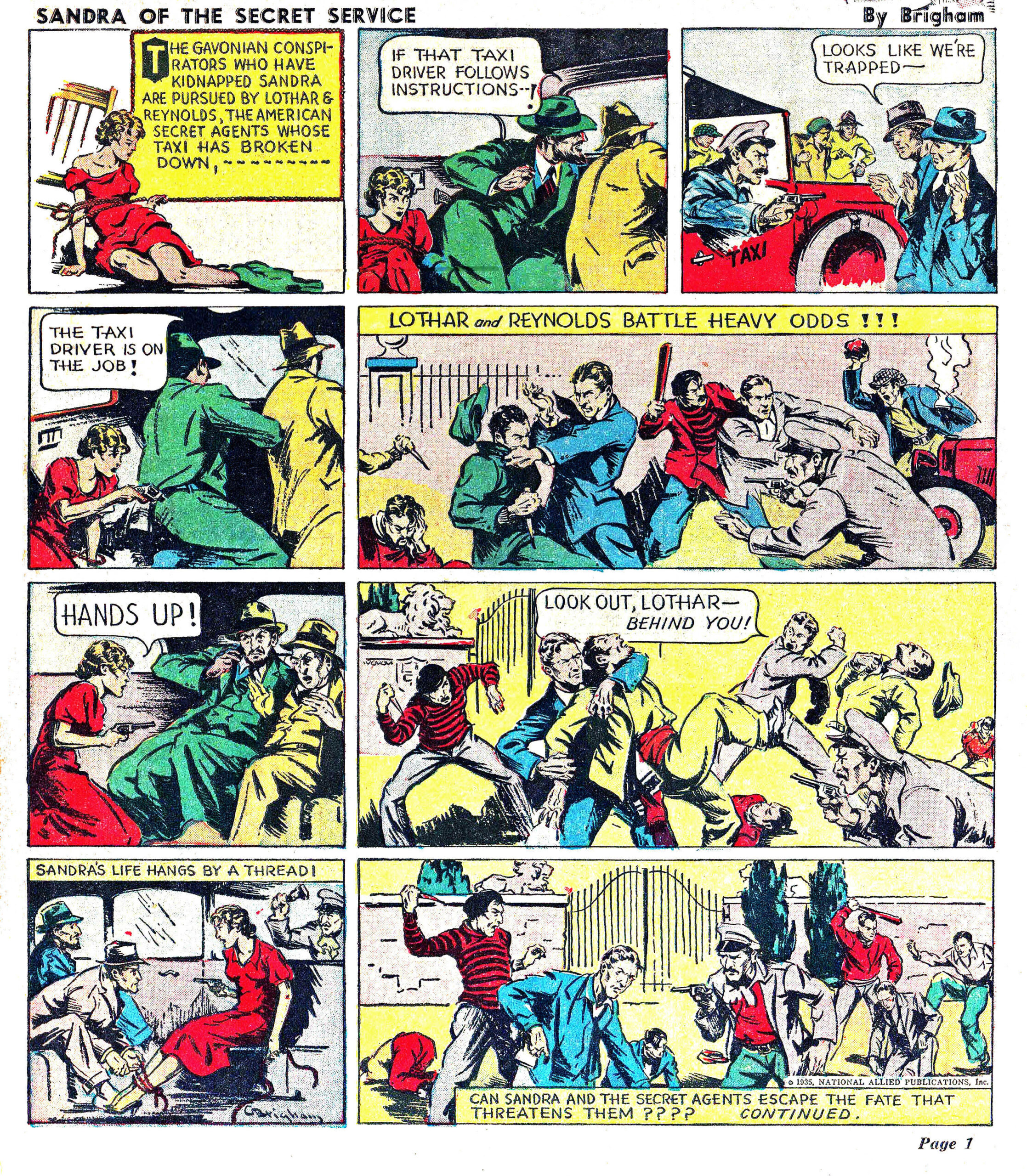 More Fun #7 through More Fun #14 was published by MWN as More Fun Magazine, Inc. Then in September 1936 until February 22, 1938 the Major's magazines were published as Nicholson Publishing Co., Inc. with the exception of Detective Comics, which was published by Detective Comics, Inc with MWN and Jack Leibowitz as co-owners. This bears repeating because the names of the magazines and the publishing entities change over time and it is confusing.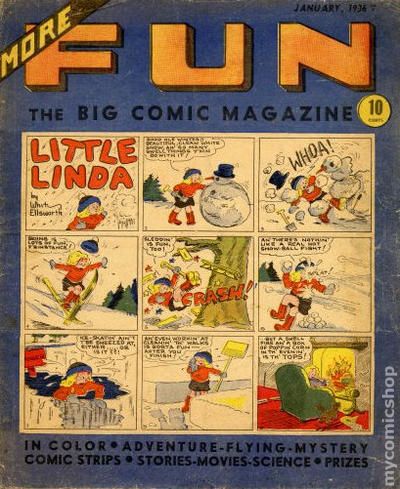 Some historians have attributed the creation of the character Sandra McClain to Charles Flanders and at least one site attributes it to William Clarence Brigham, Jr. Neither of the two created Sandra. The only comic Charles Flanders created was "Robin Hood" in 1935, which ran as a Sunday feature for three months. Robin Hood is not an original character. Flanders is most noted for drawing "The Lone Ranger" from 1939 to 1971. The idea that Flanders would have created an original female heroic lead is far-fetched.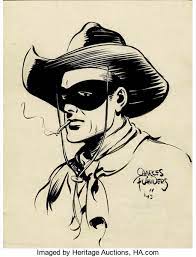 William Clarence Brigham, Jr. has often been confused by comics historians with the fine artist Walter Cole Brigham. William Clarence Brigham, Jr. began his career illustrating pulps and as a commercial artist. Looking at the trajectory of Brigham's comics career with the Major beginning in New Fun #6, he continued comics that were begun by other artists—"Jack Woods" originally drawn by Lyman Anderson and "Brad Hardy," originally drawn by Richard Loederer so obviously Brigham did not create "Sandra of the Secret Service" who had already appeared in the first five New Funs.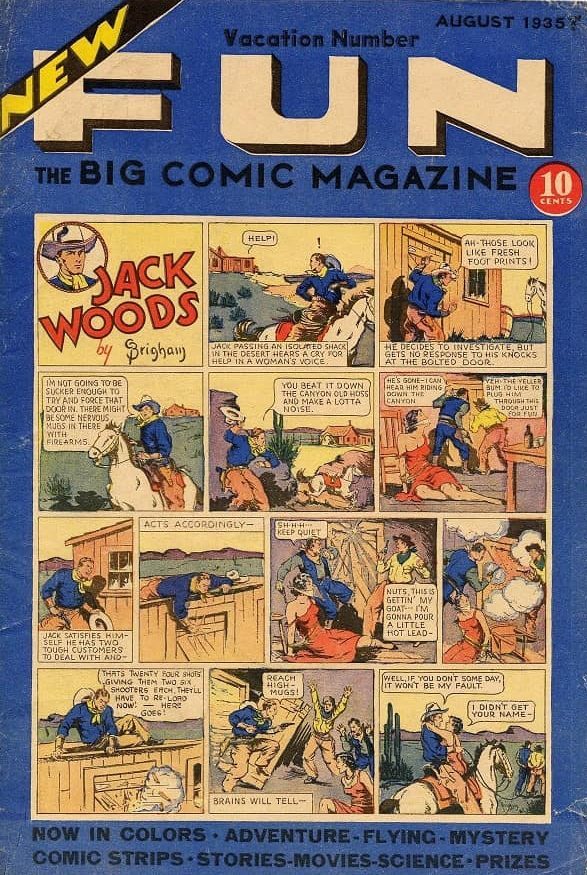 After the storyline of the "Resbian Affair ended in More Fun #19, March 1937. Brigham was the artist for the next installment of Sandra's story referred to as "the Brain" beginning in More Fun #20 and that was his last appearance in the Major's comics magazines. Will Ely as Will Georgi took over the story in More Fun #21, June 1937, so it was not creator owned by Brigham. Brigham seems to have spent the rest of his career in commercial art after his foray into comics and as far as my research goes did not create any original characters or comics.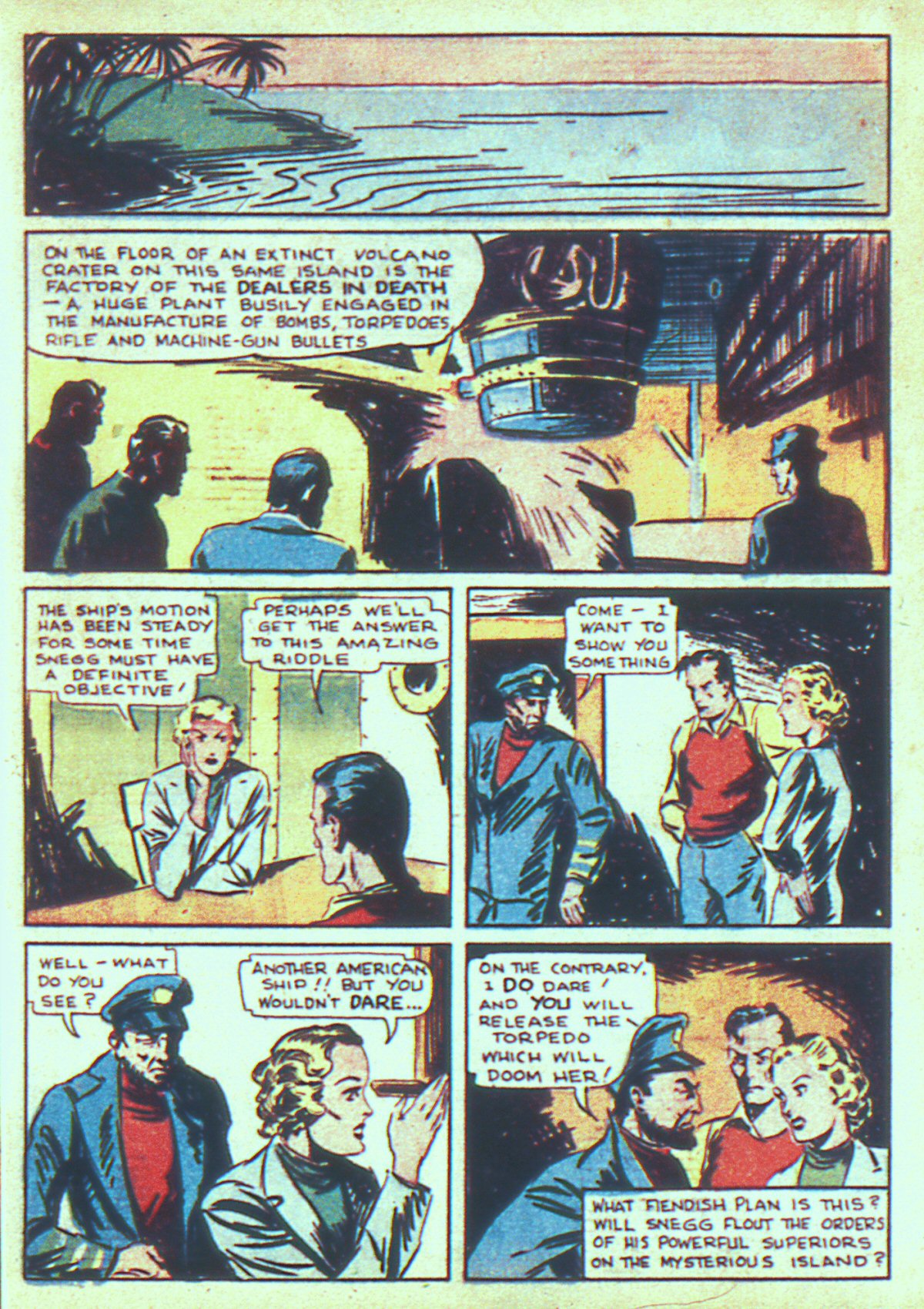 The Major was clear about creator's rights. As a writer of adventure pulps, it was natural for him to use the established pulp practice of "first North American serial rights" for comics creators. Once a creator comic appeared in print then the rights reverted back to the creator. Tracing the various comics that appeared in MWN's magazines from 1935 through the 1938 March/April issues it is possible to see which comics were artist created and which were not. Artists came and went and those who created their characters took them with them wherever they landed. For example, Sheldon Mayer's "J. Worthington Blimp, Esq." and "The Strange Adventures of Mr. Weed" originally appeared in New Comics #1, 2, 3, and 4 from December 1935 through March/April 1936. These comics then subsequently appeared in Cook and Mahon's comic magazine, The Comics Magazine as did a number of creator comics. In some cases, the comic simply disappeared when the artist was no longer contributing. If a comic began and continued throughout MWN's period of comics with various artists contributing then it is almost certain MWN created the character or comic with a few possible exceptions. "Sandra of the Secret Service" is an example as she began in New Fun #1 and continued throughout the Major's period with the Major as the consistent figure—publisher, editor, writer.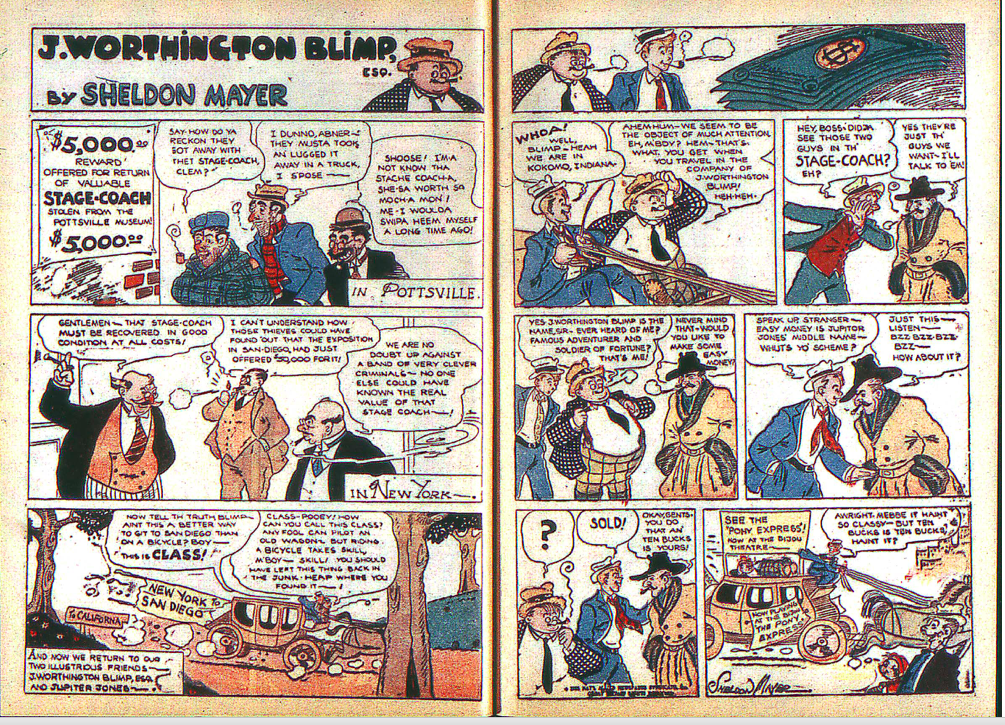 Will Ely as Will Georgi drew Sandra in More Fun #21, 22, and 23 and in More Fun #24 began using the byline Will Ely. In Ely's version Sandra regains her attractive sophisticated look and he pays more attention to her clothes and style. His rendition of Sandra is my favorite. "The Brain" storyline ended in More Fun #25, October 1937.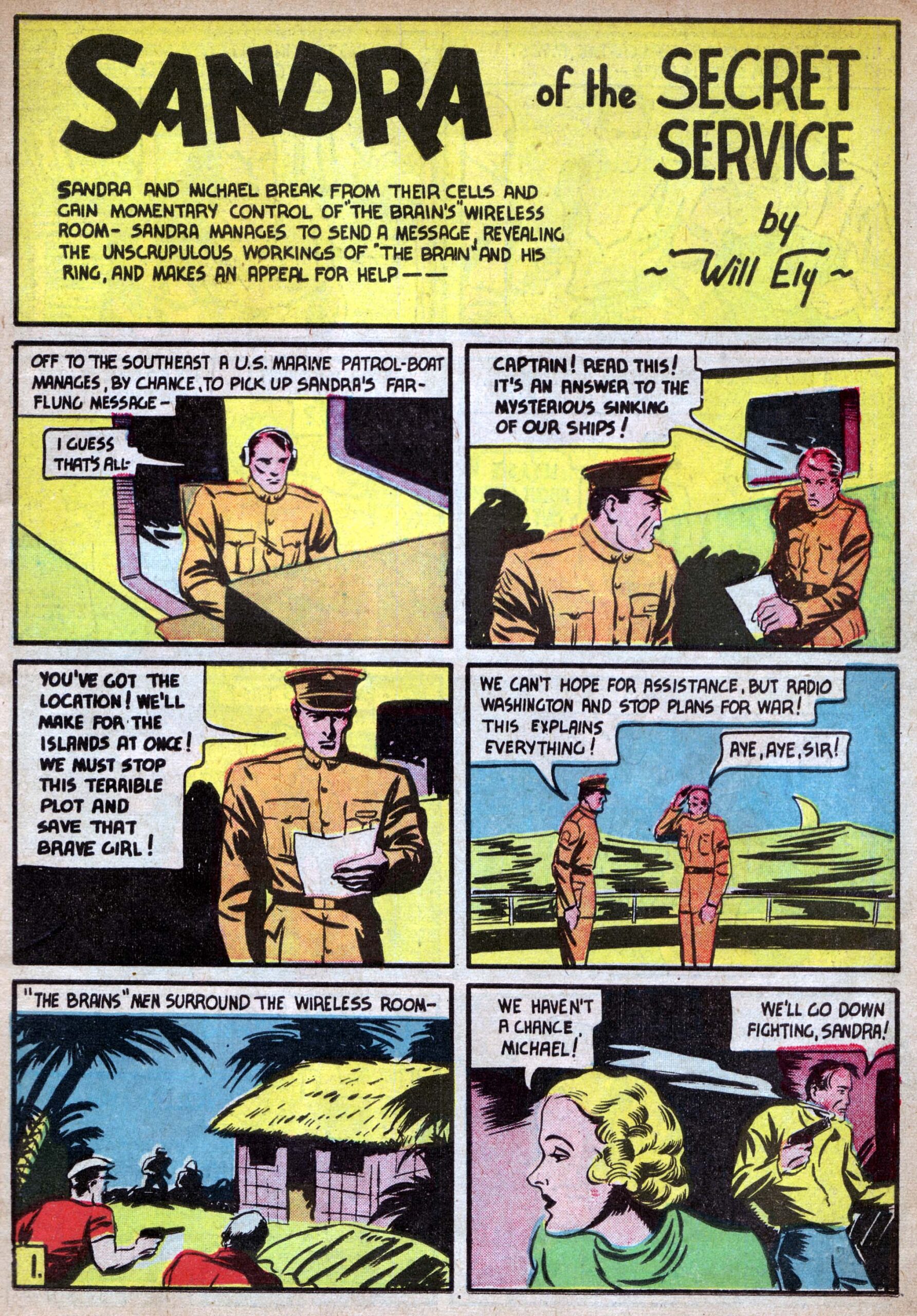 Will Ely then drew Sandra with a new storyline referred to as the "Gas Murders" in More Fun #26, November 1937 through More Fun Comics #30, March-April, 1938. More Fun Comics #30 was published by A.I. Menin, receiver Nicholson Publishing Co., Inc. in the forced bankruptcy proceedings initiated by Harry Donenfeld and Jack Liebowitz. MWN stated in the bankruptcy proceedings that "they" (editors, artists, etc.) were usually working on a magazine 3-4 months ahead of its publication. Since the bankruptcy proceedings began on December 27, 1937 it would seem that More Fun Comics #30 was the last official magazine of the Major's.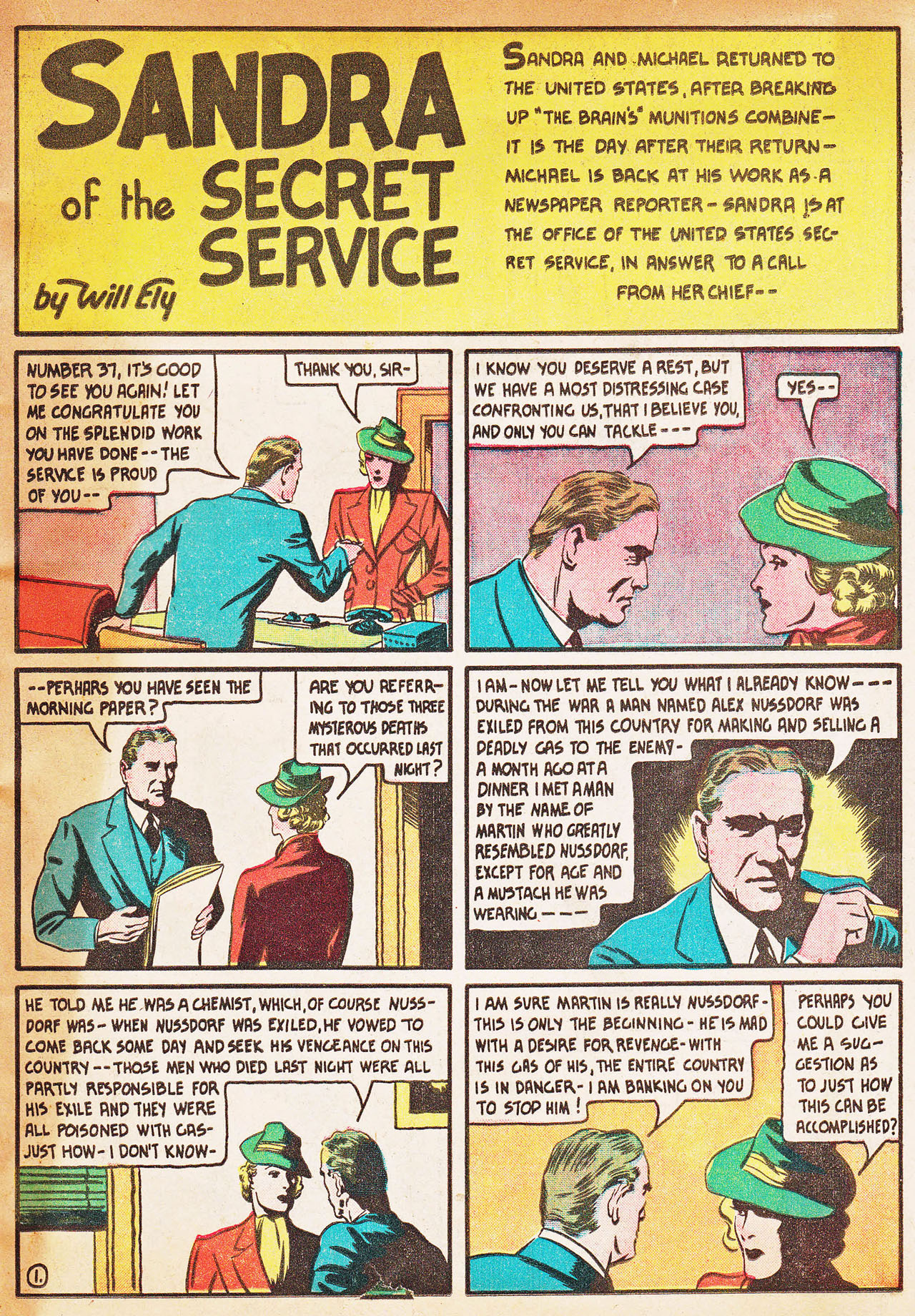 Sandra of the Secret Service continued in More Fun #31 through More Fun #35, September 1938 copyright filed August 1, 1938 with Vin Sullivan as editor and Detective Comics, Inc. as publisher. So, who wrote the last 5 episodes?
The last adventure for Sandra began in More Fun Comics #28, January 1938 while the Major was still the publisher and before the bankruptcy proceedings began. Sandra goes on a cruise and the characters and setting of the story are similar to the Major's pulp adventure stories with a German villain Baron von Schmidt and a theft of jewels. The story sort of ends in More Fun Comics #31, May 1938 which makes sense that would be the Major's plot and possible script ideas.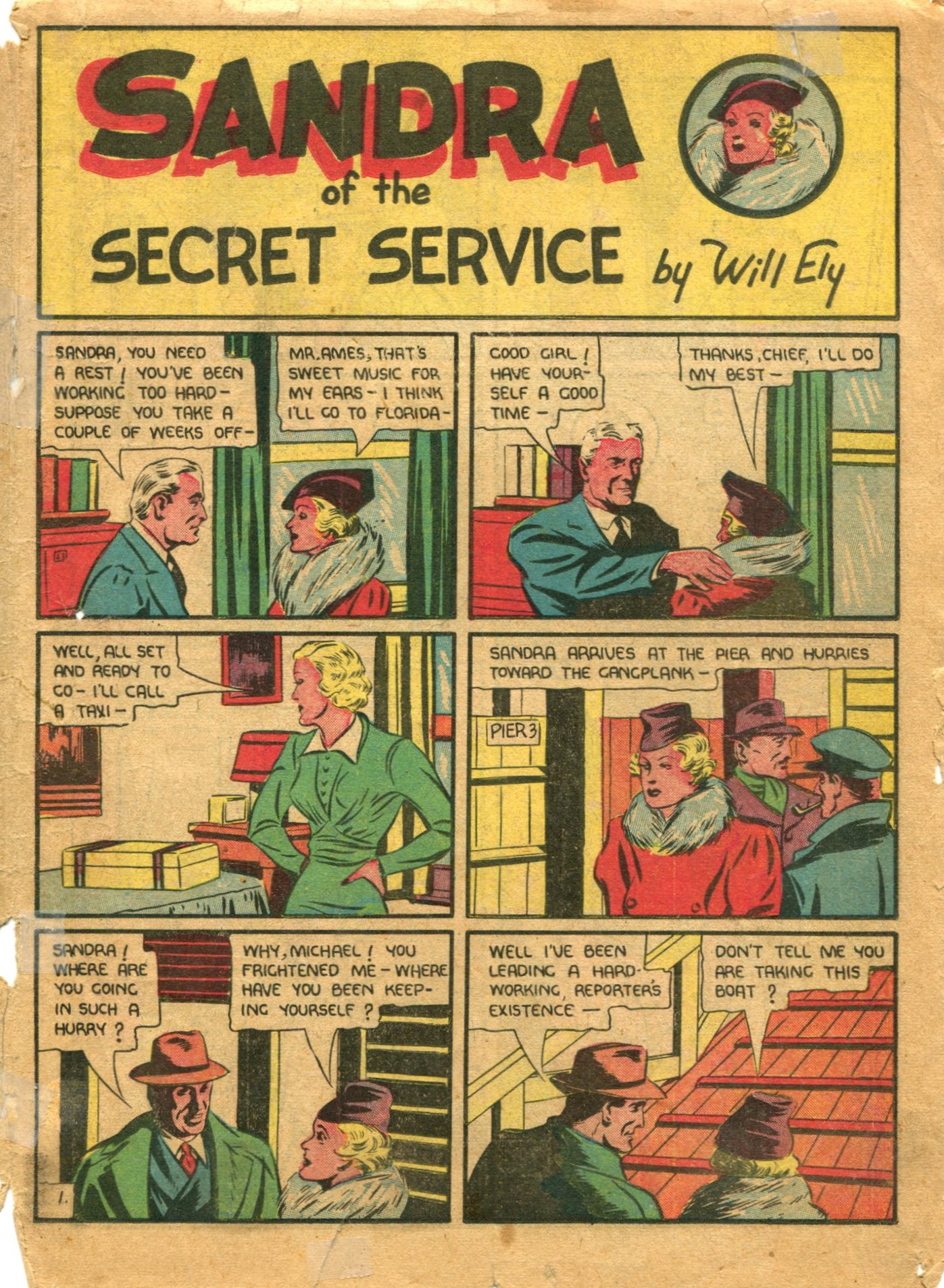 The last 4 episodes of Sandra of the Secret Service begin with a plot twist in More Fun #32 with Sandra witnessing a kidnapping after thwarting the Baron and in More Fun #33 she literally ends up in a swamp. I know the feeling. Looking at the various stories of Vin Sullivan, I would guess that he probably had a hand in the scripting until the last appearance of Sandra in More Fun #35. Will Ely continued as the artist and the series also remained as the comic on the first page in the magazine until More Fun #35 when it appeared for the last time and was replaced on the first page by Siegel and Schuster's "Radio Squad." "Radio Squad" was also the Major's original idea.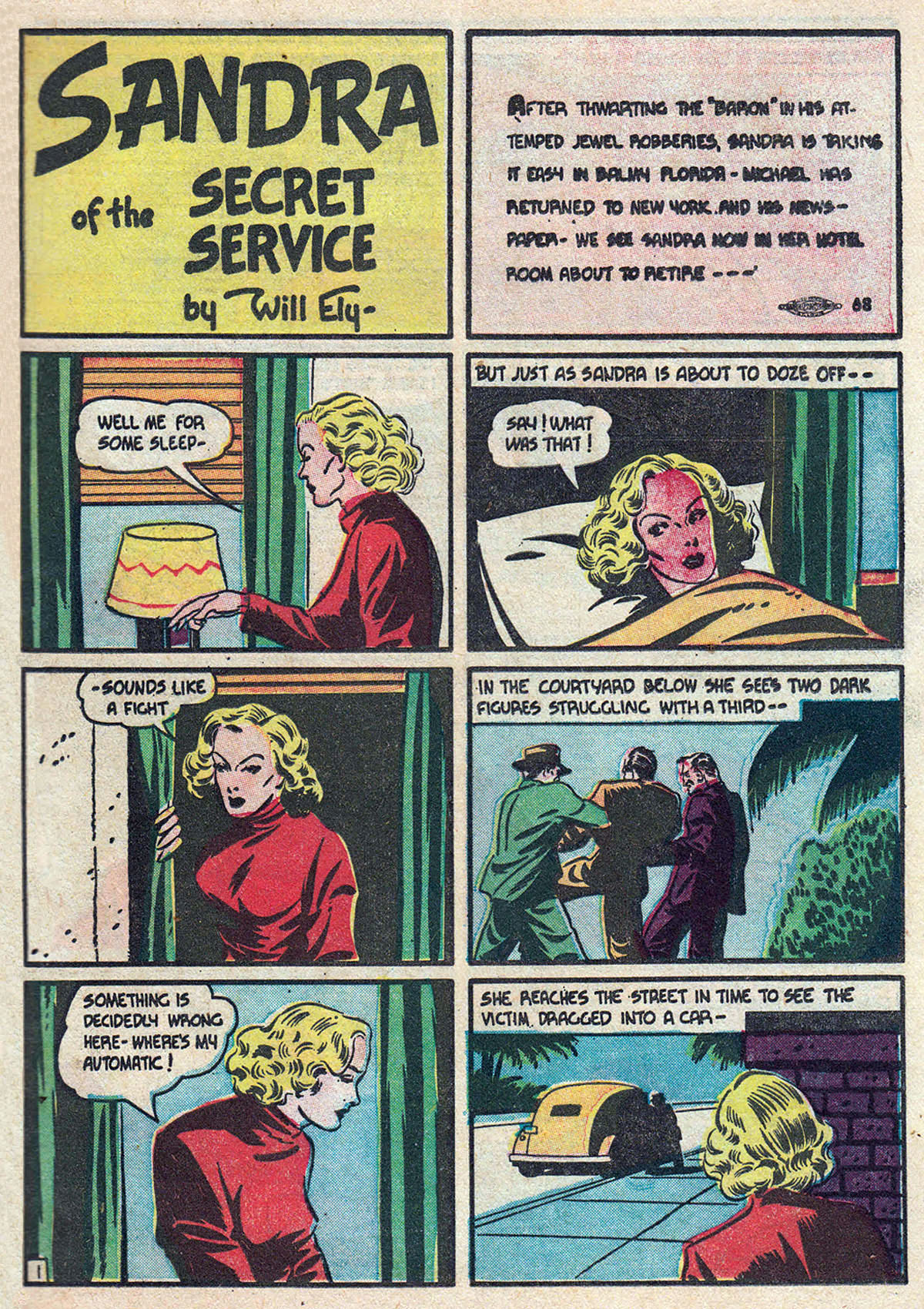 The final bankruptcy proceedings ended in September 1938. Although it is often stated that Harry Donenfeld "bought" the Major's titles at an auction or some similar venue there is no paper trail to that effect. It is not included in the legal bankruptcy papers. In addition, there is no paper evidence as to how the Major was removed from his co-ownership of Detective Comics, Inc. Michael Uslan has reason to believe that the Major was forced to sell his share of DC Comics in order to fulfill the debt claimed against him by his partners Harry Donenfeld and Jack Liebowitz in the forced bankruptcy of Nicholson Publishing Co., Inc. Michael's careful research and knowledge of the situation seems accurate and I tend to agree.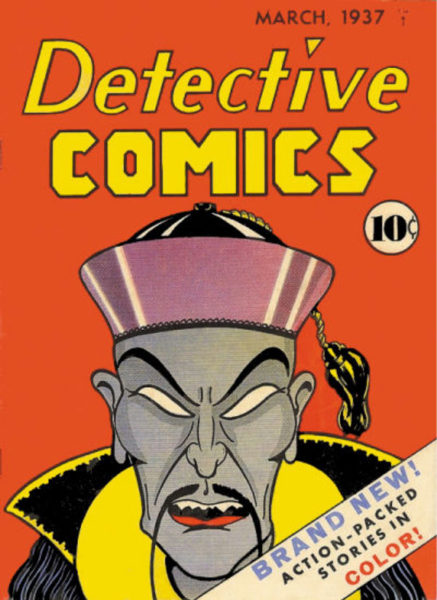 So why did Sandra disappear? I doubt that Donenfeld or Leibowitz would have any interest in the character of Sandra of the Secret Service given the male dominated comics characters of DC Comics. It's unlikely that Sullivan whose main characters in almost all of his comics are male would have fought for the character particularly if it was a known fact that it was the Major's. Like so many other things about the Major during that period, it was erased. It makes sense that Siegel and Shuster moved onto the first page at the time Action Comics was being promoted. That is a choice for an editor and publisher to make about what they consider important or worthy of attention.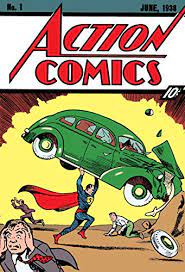 It's also worth noting the historical context—the 1930's Depression era. Here is a female protagonist pre-Wonder Woman with her own comic who is capable, daring and frequently rescues her male companions—not typical of the times. The Major's pulp adventure stories are filled with similar female characters. He was greatly influenced by his mother, Antoinette Wheeler-Nicholson, a strong, opinionated woman who fought for Women's suffrage, was a journalist and editor in a time when most women were confined to domestic duties. Antoinette was fearless, travelled to the Philippines, Japan and China alone in 1915/1916 and on several occasions found herself in difficult and even dangerous situations. Knowing my grandfather's pulp fiction as I do and how it transitioned into his comics and knowing the family background combined with the timing of the various artists who drew Sandra it's quite clear to me that Sandra is the Major's creation. There is no other explanation.
Comics History is filled with the creative storytelling energy of the creators as well as their egos, which is natural. Creativity requires ego. Much of the 1930's period of the appearance of what we can call modern comics is based on oral history—the stories that were told in interviews and at conventions some 40 to 50 years later. There are some legal papers from that period notably the Wheeler-Nicholson 1938 forced bankruptcy hearings and some factual data but most research has to be an archeological dig looking carefully at the comics themselves and tracing the various components—the artists' lives and work, the timing of various pieces, the printers, publishers and editors involved as well as the distributors and all these elements based in the history of the times. In conjunction with the oral history this kind of forensic evidence provides clues that help to reinforce or question the mythology of this period of comics history. From years of research into various mythologies I have discovered that there is always truth revealed in the stories.
"Sandra of the Secret Service" deserves her place in comics mythology as does the man who created her and promoted her—Major Malcolm Wheeler-Nicholson. Sondra is headed for more adventures—To Be Continued…