Great news from DC Comics! They are publishing a reprint of New Fun #1, Major Malcolm Wheeler-Nicholson's first comics magazine published under National Allied Publications. The magazine will be reprinted as a commemorative hardcover, original tabloid size with essays by Roy Thomas and me, Nicky Wheeler-Nicholson. New Fun #1 appeared on newsstands January 11, 1935. The commemorative edition celebrates the 85th anniversary of the founding of DC Comics. It is also "the Major's" 130th anniversary of his birth, January 7, 1890 in Greenville, Tennessee.
This moment has taken 22 years. I have been actively working since 1997 for DC and the larger comics community to recognize the Major's importance to comics history. The reprint of New Fun #1 is an emotional moment given the journey that has led to the decision of DC to acknowledge Major Malcolm Wheeler-Nicholson as the founder of DC comics. I'm grateful to those at DC who have been supportive of my efforts all these years. Here is the brief announcement sent out to "solicit" sales. DC has not even begun their PR efforts and already this simple announcement is generating interest.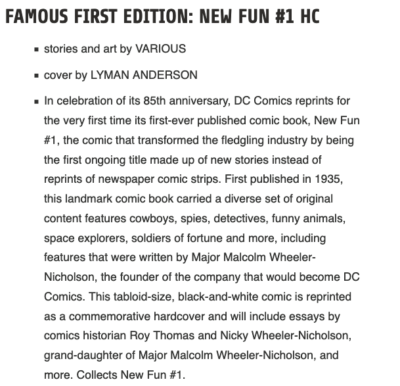 I did not get to this moment without a lot of encouragement and support. This moment and everything that came after originated from members of my family. My father, Malcolm, Jr. was the catalyst giving me letters and photographs of significance. Photos, letters, and interviews with the aunts and uncle were instrumental along with hands on assistance from them and cousins and siblings in the early days. Without their contributions, I would never have accomplished anything. However, I am not the voice of my family nor do I speak for them. Each of them has their own story. This is mine, which, has been, in many ways, a personal journey of searching for family identity. I do not speak for the Major either. He speaks for himself in his own words and through his creative work.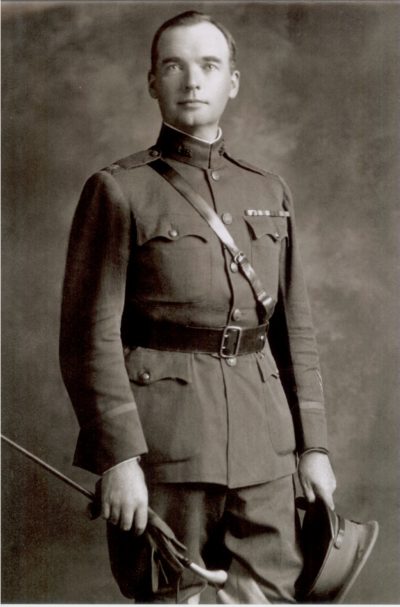 Although people add to comics history through the huge online repository that has occurred in the last few years there is nothing like old-fashioned detective footwork to lend context and discover clues. As a young girl I devoured the Nancy Drew stories (loved that roadster!) graduating to the classics, Sherlock Holmes and all the characters created by Agatha Christie and onward to modern writers like Tony Hillerman. My favorites were mostly the female detectives like Christie's Miss Marple and Dorothy L. Sayer's Harriet Vane. The detective as an archetype is a pivotal figure in much of literature. That archetype lives in many forms throughout the comics magazines including the very name of the company–Detective Comics.
Research is detective work. Seeking information on site at archival institutions offers rewards that cannot come from online searches. Some of my research on the Major is so old that it came from copies of microfiche! I've stood in front of Xerox machines for not only hours but days. Just as rewarding is making the journey to the places lived. I traveled to East Tennessee a number of times and on one trip thanks to cousin Ian's sleuthing I was able to find our great-great grandmother's grave and the building where the newspaper founded by our great, great grandfather Christopher Wheeler that still exists! On another trip to Manlius, NY where MWN attended military school, the archivist became fascinated by the stories and searched for old yearbooks while I was there. Discovering the past on a computer screen, for me, does not have the same sense of treasures found, when you hold the artifacts in your hands. Several years later I went on a journey to Oregon and Washington to find the "ranch" the Major refers to from time to time in his bios. Just as I was about to give up, in one of those serendipitous moments, the park ranger who knew the area well, happened to come in and off we went. From old plat maps and his knowledge of the area we found it! It was a real Indiana Jones moment.
One of my favorite trips was to London and Paris–well, of course! Our Swedish cousin, the patriarch of the Swedish side took me on a journey to Vic sur Aisne north of Paris where we visited the ancient chateau the Major, Elsa and their children lived for a time in the late 1920's. And what a treat to go to Cuba and the Hotel National in Havana where Meyer Lansky, friend of Harry Donenfeld, had his casino. Sitting at the bar in Sloppy Joe's in Havana having my picture taken right where the Major and Elsa, his wife, Vin Sullivan and Whitney Ellsworth had posed for a photograph in March 1937 was a you are there moment.
If you peruse the blog posts here going back to August of 2008 you'll find more details of these adventures.
One of the aspects of the Major's life that inspires me are his pulp adventure stories. I kept hearing from the older family members that my grandfather wrote stories and when I questioned what kind of stories, they were dismissed with a wave of the hand and a pfft. The non-fiction books on military history and the many articles in Look and Harpers that he wrote were considered his best works. I kept looking for those "pfft" stories and when I found them a whole world opened up. They were pulp adventure stories and the pulps were the key to everything in MWN's creative life. I fell in love with the pulps and discovered a community of people who were knowledgeable about popular culture in the 1920's, '30's and 40's. I learned a lot from them about the writers, publishers, printers and the business of distribution with its inevitable connection to mobsters. Even more important I discovered the crossover from pulps to comics not only through the business side but creatively and deliberately by the Major thus Adventure, Detective and Action Comics.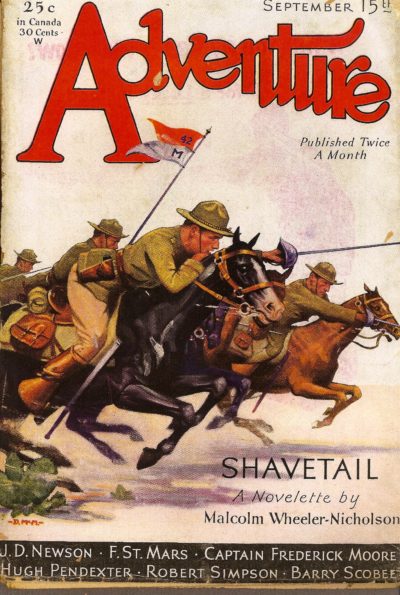 I've been collecting and reading the Major's pulps for most of this journey. They've given me clues to his story and inspired more than a few trips to places he wrote about. Reading his often semi-autobiographical stories based on his military career helped me get through the military archives and begin to see the real experiences that the files cannot tell. On one trip to Fort Bliss I stood in the parking lot of the museum there, which has, among other artifacts, an exhibit on the African-American Buffalo Soldiers who play an important part in the Major's story. I looked across the parking lot to a huge escarpment thrusting upwards to the sky and it suddenly hit me that the Major had described that very place in "Beelzebub the Bane." A direct connection to an author's voice is paramount to understanding them.
You can read more about the Major's military career in pages here on the site and also here on earlier blog posts.
At last we get to the comics. I was intimidated for a long time by the sheer volume of details of magazines, stories, characters, artists, writers and the editors and publishers that make-up the known world of comics not to mention that it's basically still the domain of men particularly in my area of comics history. I stayed in the isolated world of research and did not attempt correspondence with anyone. All that changed in 2008 when the Major was inducted in the Eisner Hall of Fame at San Diego Comic Con. Suddenly I was in the midst of around 140,000 people who love comics. Over the last 11 years I've attempted to cram volumes of comics history into my head. Fortunately, for the most part, the comics community is an inclusive and generous community and most of the men I've met and collaborated with have been welcoming. Like any woman, I've had my share of bias and at least one nasty bullying–no girls allowed–scenario. That never stopped me as a girl and it doesn't stop me now. A web site went up. I started writing articles, going to comics conventions, meeting some of the greats of comics and having the opportunity to speak to them one on one. I gained a support system of colleagues and good friends who have steered me in the right direction and I've had a lot of fun! There are a number of blog posts here on the site with photos of conventions and the grand and wonderful people in my life.
All of this is leading to something bigger than its parts. Research is one thing but creating a story from it is another. I have been fortunate in the authors who have included the Major in their published works and who extended me the courtesy of contributing to their works. In 2014 John Locke and I collaborated on The Texas Siberia Trail, a reprint of the Major's pulp stories organized by his military career from the Texas/Mexican border to the Philippines, Siberia and Europe. It is published through John's press, Off-Trail Publications. In December of that year Shannon Wheeler created a 3-page comic from my outline of the Major's story that was published in The 2014 New Yorker Cartoons of the Year. In 2017 I appeared in Robert Kirkman's Secret History of Comics and last year Hermes Press published DC Comics Before Superman: Major Malcolm Wheeler-Nicholson's Pulp Comics, a collaboration between me and David Armstrong who supplied the majority of the artwork. And here we arrive at the reprint of New Fun #1 to be published by DC with contributions from me and one of the great writers and editors in comics, Roy Thomas. There is much more to come. 2020 is going to be a great year to celebrate the Major's 130th and the 85th anniversary of DC Comics.
Check in again for the backstory of how the reprint happened and more about New Fun #1. It's a detective story as well.